Effective Perl Programming is now available in a Kindle edition: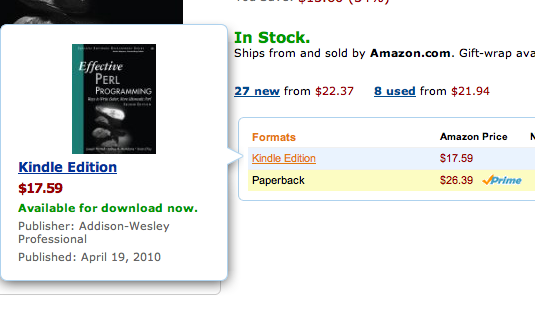 I bought it, not being a big fan of Kindle, and was surprised that it doesn't look as bad as I thought it would on the Kindle app on the iPad (it looks similar on the iPhone and Kindle for Mac):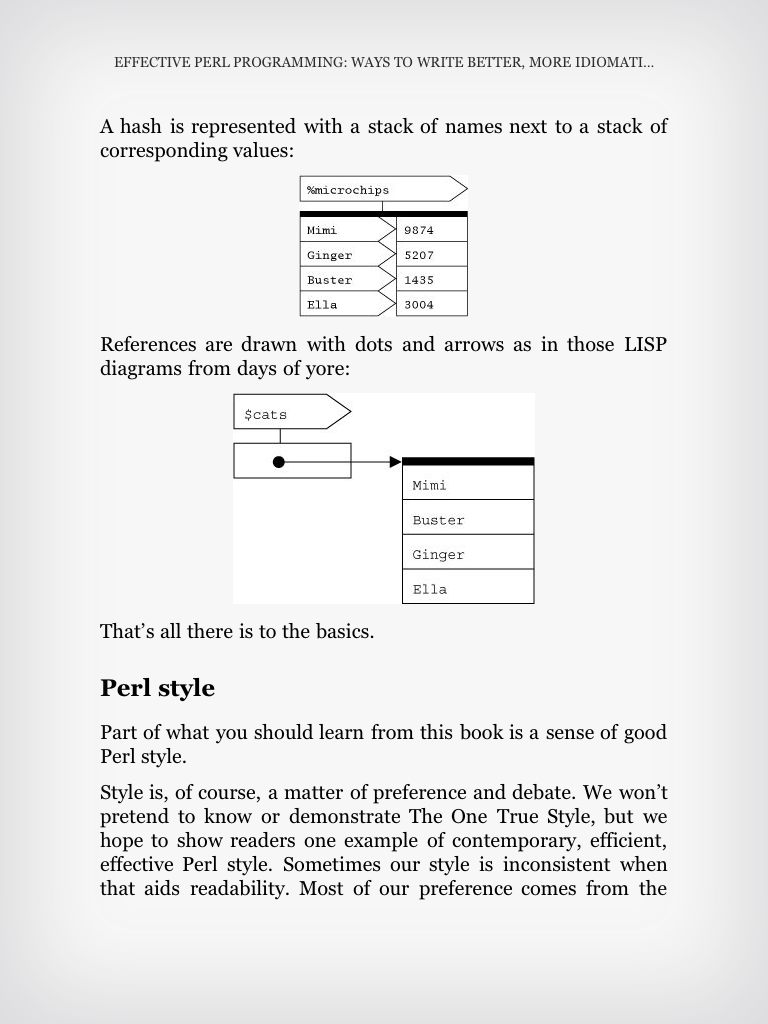 There are some oddities, like the Kindle app choosing a greyish background that makes my non-transparent PeGS structures stand out more than they should, but otherwise the page is not as bad as some other tech books I've bought for Kindle.
I don't know if there will be other sorts of eBook versions. I'd love to have an ePub version. The Pro Git ePub version looks absolutely beautiful in iBooks. It actually looks better than the hardcopy since the Media Temple folks used color illustrations.
I'm going to experiment a bit more with ePubs, and maybe turn some of the stuff we have here into a sample ePub (or other formats). If you like your books as digital downloads, what format do you like and what do you use to read them?
By the way, more than a couple of people have been asking about PDF versions of Effective Perl Programming. We don't control which formats Addison-Wesley makes available. If you want a particular format, the best way is to ask them to make one for you. If enough people ask, maybe you'll get what you want.